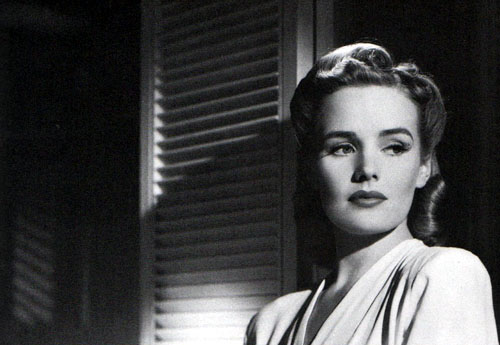 Trouble in Mind
Ninety years ago this week, on April 14, 1931, Frances Farmer, then a West Seattle High School senior, won a nationwide scholastic contest for her essay "God Dies." It was her first taste of fame. She went on to study drama at the University of Washington, made her way to New York, and then on to Hollywood. By decade's end, she was a bona fide star of both stage and screen.
Then her life began to unravel. A torrid love affair, legal battles with her agent, and the onset of alcoholism led the already temperamental star to near collapse. Farmer returned to Hollywood with hopes of revitalizing her film career, but the damage to her reputation had already been done. By 1942 her behavior had become so erratic that Paramount canceled her contract. A drunken-driving arrest soon afterwards only exacerbated her problems, as did an assault charge filed against her by a hairdresser the following year.
The downward spiral continued. Placed under psychiatric care for "manic-depressive psychosis," Farmer spent the next seven years in mental institutions, and at one point underwent insulin shock therapy -- a practice that was later found to be both dangerous and ineffective. Her family fought for and won her return to Seattle, but battles with her mother led to Farmer being committed to Western State Hospital in Steilacoom. It was here that she underwent shock-treatment therapy (although not a lobotomy, as has been widely believed.)
After her release, she returned home and got a job sorting laundry at the Olympic Hotel, where she had once been feted as a star. Farmer later attempted a comeback, but her erratic behavior returned. She died in Indianapolis in 1970 in relative obscurity. Years later she was memorialized in song by Nirvana front man Kurt Cobain, another troubled soul from Washington state.
Flowers in Bloom
The tulips are beginning to bloom in Skagit County, and this year's Tulip Festival is allowing visitors in limited numbers, but for tours you will need to buy tickets in advance. The county was first irrigated in 1863, and after the Skagit River was cleared of logjams, the surrounding area was transformed into rich farmland. Every spring the array of colorful flowers is a sight to behold, and Mount Vernon even has a giant tulip smokestack to welcome you on your visit.
Over the years, Skagit County has also been home a variety of colorful residents including socialists at Equality Colony and boat builders on the Swinomish Channel. Mortimer Cook founded the town of Bug (later Sedro), Skagit Elder Vi Hilbert was born in Lyman, and writer Tom Robbins has lived for years in LaConner, which also counted painters Guy Anderson and Morris Graves as residents. The town is also home to the Pacific Northwest Quilt & Fiber Arts Museum, the only such museum in the state.