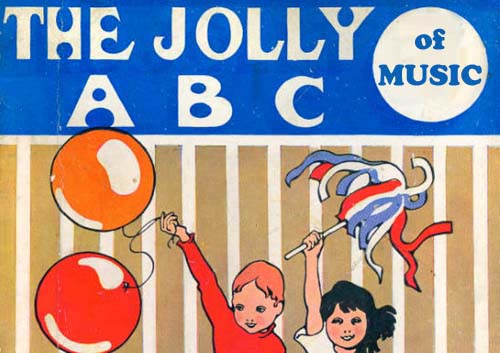 Playing a Tune
This week HistoryLink wanders through the alphabet and highlights some of the many essays we have that are related to music. We invite you to join in as we sing the ABCs in this tribute to Washington sound.
A is for Anderson making guitars,
B is for Birdland, the hotspot of bars,
C is for Charles's, What'd I Say,
D is for Dolton, with records to play,
E is for Elvis, who rocked our World's Fair,
F is for Festival, Lighter Than Air,
G is for Gio, so very high class,
H is for Hot Rod songs, step on the gas,
I is for Intoxicating, so we were told,
J is for Jazz, which will never grow old,
K is for Karle, performing a show,
L is for "Louie Louie," me gotta go,
M is for Muzak, the nadir of cool,
N is for Nellie, who opened a school,
O is for Oscar, a jazz patriarch,
P is for Parker's, where bands made their mark,
Q is for Quincy, a man of great skill,
R is for Robinson, who dreamed of Joe Hill,
S is for Song-Catchers' old-world traditions,
T is for Tutmarc, loved by musicians,
U is for Ukes, from Hawaii to here,
V is for Violin, played on Rainier,
W is for Wobblies, singing their canon,
X is for Xylophone, at the Trianon,
Y is for Young Folk, who danced on TV,
Z is for Zoo, and a calliope.
There's more about music for you to uncover.
Please look around and see what you can discover.
The Man Who Wrote Dune
This week sees the U.S. release of Denis Villeneuve's highly anticipated film Dune, which is based on the award-winning novel by Frank Herbert. Born in Tacoma in 1920, Herbert worked for a number of newspapers -- including the Seattle Post-Intelligencer -- and began writing the first book of the Dune series while living in California.
After he and his family moved back to the Northwest, Herbert continued to write while living near Port Townsend. And while Dune went on to become the best-selling science-fiction novel of all time, Herbert wrote many other novels and short stories up until his death in 1986. One of those novels -- The Jesus Incident -- includes a subtle nod to his Puget Sound roots with characters named Winslow Ferry and Edmond Kingston.
Receive notice each week when "This Week Then"
is updated and learn more about the happenings at
HistoryLink by signing up for our e-newsletter here.